Finding Their Feet
(2009)
// About:
When Kate meets Danny in an internet chat-room it looks like it could be the start of a beautiful friendship. But when Kate accidentally leaves her web-cam on, Danny can't help spying on her dancing alone in her room.
Convinced that Kate has what it takes to be a success Danny makes it his personal mission to get Kate back on the stage. However as their friendship grows, Kate begins to suspect that Danny is not everything he claims to be.
Why did Kate give up dancing in public and what is Danny's reason for being so convinced in Kate's ability? Will they find the courage to be honest with each-other and themselves in this heart-warming coming of age story.
// Track Previews
// Track Listing:
1 Opening 3:46:00
2 Back and Forth 2:31:00
3 Where's My Money 1:26:00
4 The Plan 0:53:00
5 Late Night Guest 2:33:00
6 The Audition 2:31:00
7 I Won't Allow It 0:50:00
8 The Baddies 0:55:00
9 Never Give Up 4:14:00
10 I Need To Do It 0:58:00
11 Alleyway Chase 1:55:00
12 Encounter At The Park 1:45:00
13 The Letter 1:48:00
14 Registration 1:26:00
15 Preparation 1:30:00
16 Accomplishment 2:03:00
Trailer
Only logged in customers who have purchased this product may leave a review.
You may also like…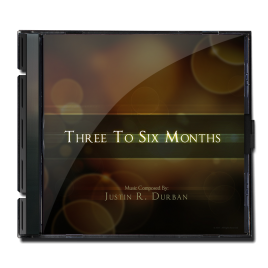 Three To Six Months
(2011)
// About:
Three To Six Months
is a feature film documentary where a young boy endures the hardships of cancer three times living 21 extra years after doctors told him he only had three to six months to live.
// Previews:
// Track Listing:
1 Little Brandon Chandler - 8:54 2 Doctors - 1:14 3 Nothing We Can Do - 2:53 4 Make a Wish - 4:10 5 The Bone Marrow Transplant - 1:18 6 Giving Life - 3:25 7 The First Miracle - 4:57 8 Second Cancer - 4:20 9 His Little Eyes - 1:30 10 Fight it with Humor - 2:29 11 Third Cancer - 4:47 12 Final Diagnosis - Stage Four - 4:16 13 21 Extra Years - Fading Away - 4:13 14 The Living Service - 3:45 15 Dream - 3:43 16 It Is Time - 2:28 17 Last Words - 2:41 (
more info...
)
$

16.00
Add to cart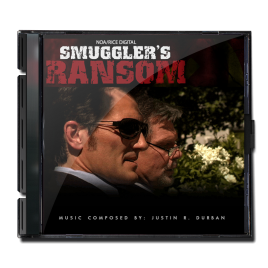 Smuggler's Ransom
(2007)
// About:
Smuggler's Ransom movie was released Jun 10, 2008 by the E1 Entertainment Distribution studio. It is 1985 and a Cold War is raging between East and West. Smuggler's Ransom movie A young woman named, while attempting to smuggle Bibles into Romania, is captured by communist forces. Smuggler's Ransom video The Soviets are determined to force her physicist father to turn himself over in exchange for her life. The United States government, determined not to let this happen, decides to send in a lone agent to rescue her, to make sure that America does not have to pay the smuggler's ransom. Communists capture a young woman and hold her ransom in this cold war thriller from director Daniel Noa Smuggler's Ransom film. The woman is the daughter of a Soviet scientist who has defected to the West. Her kidnapping necessitates some desperate measures from the United States, who send one of their best agents on a dangerous mission to retrieve her. This is the only Daniel Noa video.
// Track Listing
1 Opening Credits 2 Wrong Number 3 Headquarters 4 Briefing 5 Locked Doors 6 The Frenchman 7 Beliefs 8 Escape 9 The Smugglers Ransom 10 Forgiveness 11 Not Caught Found 12 Saving A Hostage 13 End Credits 14 BTS Bonus 15 Carmen's Theme
$

12.00
Add to cart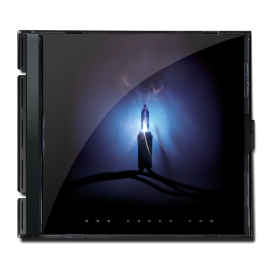 Divine Night
(2007)
// About:
"Christmas with a Dark Twist." An Epic Edgen Christmas Album. Divine Night was inspired by my favorite Christmas Carols. I hope you'll enjoy my rendition.
// Track Listing:
1 Carol Of The Bells 2:10:00 2 O Holy Night 3:54:00 3 What Child Is This 3:05:00 4 We Three Kings 2:15:00 5 Good King Wenceslas 2:11:00 6 The Coventry Carol 2:50:00 7 O Little Town Of Bethleham 2:57:00 8 The Huron Carol 2:10:00 9 Deck The Halls 3:11:00 10 Oh Come All Ye Faithful 2:10:00 11 Angels We Have Heard On High 3:57:00 12 Away In A Manger 4:40:00 13 Silent Night 6:59:00 14 Joy To The World 2:01:00 15 Winter Solitude 2:36:00 16 Number Two - In Memory Of 3:33:00 17 Above 3:35:00 18 A Better Place 5:18:00
$

12.00
Add to cart